Health Workforce Research in Progress
Equity, Diversity, and Inclusion
Inclusive, Integrated and Enhanced Data & Digital Infrastructure Platforms for more Timely and Responsive Health Workforce Planning and Decision-Making

Principal Investigators: Ivy Bourgeault and Deborah Cohen
Research Institution: University of Ottawa
Program: CIHR Operating Grant
Summary:
Health workers are the foundation of all health systems. Despite their importance, health workforce planning activities across Canada are ad hoc, sporadic and siloed by profession or jurisdiction, generating
significant costs and inefficiencies for all involved. With health workers accounting for more than 2/3 of all health care spending (accounting for 8% of GDP) and more than 10% of all employed Canadians, the lack
of health workforce planning is unacceptable. The deficiencies in health workforce planning are directly related to a number of data limitations. 1) comprehensive health workforce data that reflect measures of activity and participation rates as well as diversity indicators are remarkably absent; 2) the availability of health workforce data is highly variable across jurisdictions and professions; 3) the lack of standardization and interoperability of health workforce data severely limits planners' and researchers' capacity to conduct interprofessional and cross-jurisdictional analyses.
These limitations have become more salient during the COVID-19 pandemic, causing the CIHR Institute of Health Services and Policy Research and the Canadian Institute of Health Information to identify health workforce data infrastructure as a key priority. An inclusive, integrated and enhanced data & digital infrastructure platforms for more timely and responsive health workforce planning and decision-making is critical. Foundational to this is a Health Workforce Minimum Data Standard (HW-MDS), which contains data elements pertaining to demographic, educational and practice characteristics. This should include key diversity data such as race, Indigeneity and disability, required by Federal Employment Equity legislation, but is presently absent in Canadian datasets.
This project aims to, Co-develop an inclusive, interprofessional, cross-jurisdictional, fit-for-purpose Canadian HW-MDS & identify a range of strategic political and technical implementation pathways for data stewards to adopt the standard, respecting legal and regulatory contexts across professions and jurisdictions.
Gender pay gaps in the health professions: Do health systems reflect the social inequalities they are meant to address?


Principal Investigators: Neeru Gupta, Sarah Balcom, Ivy Bourgeault, Ismael Foroughi
Research Institution: University of New Brunswick
Program: SSHRC Insight Grant 2019
Summary:
This project will build knowledge on gender-related wage gaps among medical, nursing, and allied health professionals to inform decisions for optimizing gender equity in health human resources planning and financing policy. There is growing recognition, nationally and internationally, that work is not a gender-equal opportunity for women and men practitioners. Yet, we know little about women's
contributions to the health of societies, and even less about true gender equity in the healthcare professions. It is widely postulated that female-stereotypic internalized values (i.e., oriented towards caring for others) have tended to be less valued in society compared to male-stereotypic values (focusing on status, competition, and upward mobility) (Block et al. 2018; England 1992; Johnson et al. 2009; Witz 1990). This imbalance may help explain gender pay gaps both across and within health occupations. We will use data from the 2006, 2016, and 2021 Canadian Population Censuses to analyze differences in health professional earnings using a gender-based analysis approach, with the aim to better understand whether health systems themselves may be reproducing or exacerbating many of the social inequalities they are meant to address.
The everyday experiences of minorities in the health professions: 'Strange faces in the hallways'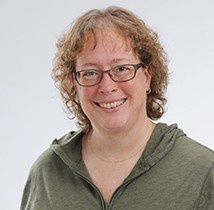 Principal Investigator: Brenda Beagan
Research Institution: Dalhousie University (Nova Scotia)
Program: Project Grant (2018-03)
Summary:
Researchers, educators and professional bodies have argued that we need greater presence of underrepresented minority groups in the health professions to meet the needs of changing populations. Evidence shows minority health care professionals are more likely to work with marginalized populations, and minority patients are more likely to seek care from them, and be satisfied with that care. While numbers of minorities have slowly risen in the health professions, there are still significant problems of recruitment and retention. Little is known about the day-to-day experiences of minority individuals who do enter the health professions, experiences which may shape where and how they practice, how long they stay in the profession and the extent to which they may be able to fulfill the potential for reducing health inequities. This qualitative study will ask: How do members of minority groups experience working within the health professions in Canada? Thirty to 35 professionals will be interviewed from each of three health professions that differ in history, social status and degree of autonomy: medicine, nursing and occupational therapy. They will be from groups marginalized by race and ethnicity, Indigeneity, class, disability, and/or sexual/gender identity. Interviews will inquire about experiences of belonging and marginality, 'invisible work' such as deciding about disclosures, and strengths such as social networks, community relationships, values and beliefs, and connection with patients. This research will illuminate potential losses if efforts to increase diversity are not accompanied by efforts to reduce marginalization within the professions. It may inform the recruitment and retention of skilled health professionals, highlighting the resources minority group members bring to the professions as well as challenges they face. Ultimately, the results may help ensure that efforts to diversify health care reach their full potential.
Scaling up Health Workforce Innovations to Promote Equity, Diversity and Inclusion
Principal Investigators: Ivy Bourgeault, Steve Slade
Research Institution: University of Ottawa
Program: Planning and Dissemination Grant - Institute Community Support (2019-03)
Summary:
This conference focuses on how we can better enable diverse health workers to provide better care to their communities. It will gather over 100 different participants from across Canada, the United States, the United Kingdom, Australia and New Zealand to discuss these critical issues. We will explore some of the promising ways to recruit health workers from different communities and provide them with training. We will also explore new ways to pay for these workers that helps them to work together to meet the health needs of communities. The rules that allow health workers to do the tasks for which they have been trained will also be explored. Finally, we will look at what types of data and information systems that would help health workers work together to meet the needs of their communities. Our aim is to gather the latest information in a publication following the conference for wider public awareness.
Welcoming the 'Sacred Spirit' (child): Connecting Indigenous and Western 'ways of knowing' to inform future policy partnerships to optimize maternal child health service delivery initiatives in remote Canadian regions
Sector: Maternal Care
Principal Investigator: Kellie Thiessen, Katherine Whitecloud
Research Institution: University of Manitoba
Program: Project Grant (2018-09)
Summary:
"When the child is about to arrive, the elderly women performed the delivery and the baby's "otisis" was given to the mother. Elders were part of a welcoming ceremony done later for baby and their family, and the feast prepared by all of the family, friends and community. What's missing [in communities] today is welcoming and honouring the 'gift of life' (teaching from Elder Katherine Whitecloud, MB). Ongoing and historical colonial health practices have systematically diminished the health and well-being of Indigenous communities. One critically important primary healthcare service that shows the impact of colonial relations is maternal/child healthcare. There is the "absence of teachings regarding the 'Sacred Spirit' (child) along with the responsibilities and preparation for 'life-giving' across the childbearing continuum (preconception, pregnancy, birth and post-delivery). Strategies to embrace and include Indigenous knowledge, values, teachings, and stories are essential for a healthy life in Indigenous communities; the absence of these strategies disrupts the relations among youth, young parents, families, and communities. In this study, we explore maternal healthcare delivery systems and services across 4 remote Canadian jurisdictions. Our exploration includes Indigenous and Western world views and aims to improve the health of communities by bringing back the 'Sacred Spirit' [child]. The teaching tells us that achieving this equates to maintaining wellness. We have and will continue to actively engage Indigenous and non-Indigenous members in 4 remote Canadian jurisdictions each involved in delivering or receiving maternal care. Data sources include interviews, focus groups [story-telling], and document analysis. The outcome will be identification of maternity care delivery models that are integrated, cost-efficient, culturally appropriate, and effectively supporting persons to maintain health and wellness within their own community.
Governance and Regulation
Regulating Professions in a New Global Era
Principal Investigator: Tracey L. Adams
Research Institution: The University of Western Ontario
Summary:
Canadian provinces have established scores of self-regulating professional groups. Although this system of professional self-regulation has been in place – albeit with numerous revisions and increasing constraints – since before Confederation, professional self-regulation is increasingly regarded as being problematic and outdated, both in Canada and other Western countries. This study explores regulatory change and the roles of various stakeholders in creating change. Key research questions include the following:1) How has professional regulation in Canadian provinces changed over the last 60 years?2) How have social changes (including globalization, political and workplace changes, and changes in professionals' work) impacted regulation?3) What do key stakeholders – including professionals, state actors, and others including consumers – think about how professions should be regulated, to meet the needs of all Canadians, in the context of a changing society. The study focuses on several provinces – notably British Columbia, Alberta, Ontario, Quebec, and Nova Scotia. Phase one entails a historical review of regulatory change. Phase two entails a scan of recent developments in regulation in Canada and in other locales. Phase three, involves a survey and interviews with various stakeholders, especially regulatory and professional bodies, patients and consumer groups, unregulated professional workers, and other stakeholders. Overall, the project seeks a greater understanding of regulatory change, and views on best practices.
Health Workforce Planning to Promote Equitable Access to the Full Range of Maternity Care Providers Across the Champlain Region
Principal Investigator: Caroline Chamberland-Rowe
Research Institution: Champlain Maternal Newborn Regional Program (Ottawa, Ontario)
Program:
Health System Impact Fellowships - Doctoral Central 1-year (2019-04)
Summary:
In Ontario, pregnant people can theoretically choose to seek maternity care from an obstetrician, a family physician, or a midwife. Supporting "a system of care that provides women and their families with equitable choice in birth environment and provider" (PCMCH & MOHLTC, 2017, p.33) has been identified as one of the central objectives of the Provincial Council for Maternal and Child Health's Low Risk Maternal Newborn Strategy. In reality, these choices are constrained by social, political, economic, and geographic factors that threaten pregnant people's control over their bodies and the fulfillment of their reproductive autonomy. Caroline Chamberland-Rowe's CIHR Health System Impact Fellowship project aims to engage patients, providers, and policy-makers in the Champlain LHIN in a collaborative health workforce planning process to elicit the individual, organizational, and system-level conditions that would be necessary to equitably support pregnant people's access to the full range of maternity care providers across this region. This project adopts a community-based participatory research approach using a mixed methods design, and encompasses three major components: 1) quantitative geospatial mapping to assess pregnant people's access to the full range of maternity care providers across the region; 2) qualitative participatory system dynamics modelling employing focus group interviews to explore the factors that are enabling or restricting access and autonomy; and 3) engagement with local hospitals to explore appropriate and sustainable models of maternity care that accommodate pregnant people's choices and needs within the context of resource availability and broader service provision. These complementary exercises will provide decision-makers within the Champlain LHIN with evidence to support better alignment of health workforce supply, distribution, and mix with pregnant people's choices and needs.
Moving beyond headcounts: improved physician workforce planning for primary care in BC
Sector: Primary Care
Principal Investigator: Lindsay Hedden
Research Institution: British Columbia Ministry of Health (Victoria)
Program: Health System Impact Fellowships - PostDoc Western Canada 2 year (2018-04)
Summary:
Consistent access to high-quality family medicine improves the health of the population and lowers the costs of health care. Reports of family medicine shortages and of difficulties in accessing family physicians are ubiquitous in British Colombia (BC). To address shortages and access challenges, the Ministry of Health needs a clear understanding of how many active family doctors are working within provincial boarders, how many are providing comprehensive and patient-centered care, how they structure their practices, and how patients access (or do not access) the services they provide. The Ministry also needs a method to accurately estimate the future supply of family physicians and services in order to proactively design and implement policies that will address upcoming accessibility issues. These challenges are particularly salient given the ongoing rollout of team-based care across the province. To help address these issues, Dr. Hedden's CIHR Health System Impact Fellowship integrated the results of several studies into a revised strategy for proactive health workforce planning in partnership with BC's regional health authorities. She provided granular data on the supply of comprehensive primary care, identified drivers of current and future supply gaps, and informed Ministry policy on training, recruitment and retention of family physician. She presented work to the Deputy Minister and several Ministry Branches where the results were used to inform the development and implementation of the Ministry's Integrated System of Primary and Community Care policy directive, as well as other ongoing Ministry programs. Ultimately, Dr. Hedden's fellowship enhanced the capacity for evidence-informed workforce planning and policy within BC's Ministry of Health.
Integrated Models of Care and Scopes of Practice
Health Professional Socialization from Education to Practice: A Longitudinal Study
Principal Investigator: Sheri Price, Scott Reeves
Research Institution: Dalhousie University (Nova Scotia)
Program: Project Grant (2018-03)
Summary:
Effective teamwork and collaboration among health professionals is a well-recognized strategy toward enhancing care delivery and patient outcomes. However, there are a myriad of challenges in creating collaborative teams, including overlapping scopes of practice and health professionals' lack of understanding of each other's roles. Interprofessional education (IPE), where health professionals learn about, from, and with each other, is a key strategy towards ensuring collaborative teams. Professional socialization, the process of forming a professional identity and knowing the essence of a professional role, occurs both pre-entry and during formal training. Emerging evidence suggests that the socialization of health professionals can impact their future as collaborative practitioners. Yet, there is a gap in our understanding of best practices in relation to IPE, including how professional socialization impacts perceptions, expectations and practices of collaboration across health professions. We also know little about health professional students' socialization as it occurs over time. This research will undertake a longitudinal, qualitative exploration of professional socialization among students in dentistry, medicine, nursing, pharmacy, and physiotherapy programs. This research builds upon a current CIHR-funded study (2014-2018, led by the PI), which explores early professional socialization (pre-entry and first year of training), to examine how professional socialization and IPE occurs throughout the entirety of the students' training through to the first year in practice. Findings will be used to inform the development of IPE curriculum and other strategies designed to enhance collaborative practice within the future health workforce. Knowledge from this research will be used to enhance interprofessional socialization and prepare future health professionals to identify as strong team players and ultimately improve health care delivery and patient outcomes.
Evaluation of an Alternative Model of Care for Stable Rheumatoid Arthritis Patients: Collaborative Nurse-Led Shared Care Model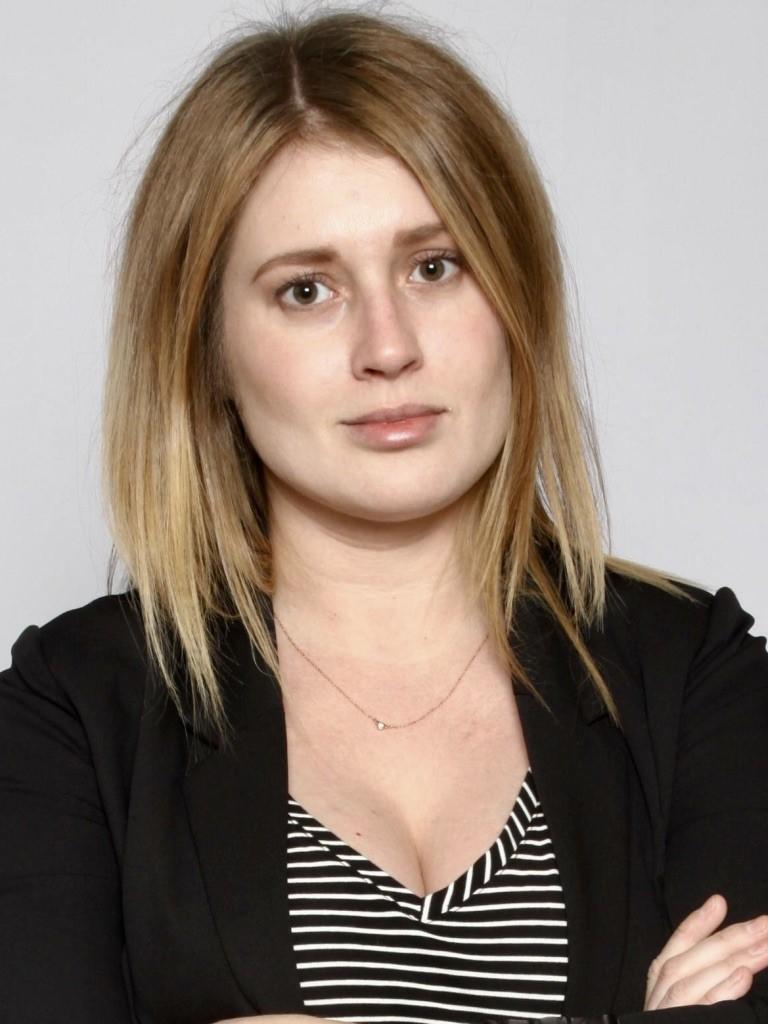 Principal Investigator: Elena Lopatina
Research Institution: University of Calgary
Program: Doctoral Award - Frederick Banting and Charles Best Canada Graduate Scholarships (2017-10)
Summary:
Today, one out every 100 Canadians lives with rheumatoid arthritis (RA). RA is a debilitating disease, which has a devastating impact on patients' lives and, in Canada, is associated with an annual economic burden over $5B. Currently, there is no treatment for RA. However, the disease can be controlled with medical therapy. For the best outcomes, patients require diagnosis and therapy within four weeks from the first symptoms of the disease. Next, patients require life-long monitoring for adverse effects of medications, disease flares and increased risk of comorbidities. Currently, follow-up of patients in remission (stable RA) consumes most of the rheumatologists' time and limits their ability to see newly onset and urgent patients. The follow-up of stable RA patients can be managed by non-physician care providers. For example, in nurse-led shared care clinics (NLSCCs) for RA patients, nurses take primary responsibility for stable patients' follow-up while allowing rheumatologists to focus on newly onset and urgent patients. In such clinics, besides RA management, patients receive holistic chronic disease care, which includes co-morbidity screening, education, lifestyle management, and ongoing communication between the patient, nurses, rheumatologists and primary care providers to ensure continuity of care. My research will evaluate the quality of care at the first NLSCC for stable RA patients in Alberta compared to a traditional rheumatologist-led clinic. Next, using computer simulation modeling, I will explore the effects of province-wide implementation of NLSCCs on waiting times for new onset and urgent RA patients and cost to the health care system. This research is important, as it will determine whether the use of NLSCCs for RA patients improves quality of care for stable RA patients and whether widespread implementation of this model of care has the potential decrease waiting times for new onset and urgent patients in local Alberta settings.
Home, Community, and Long-Term Care
Health Workforce Education and Training Resources to Recognize and Support Family Caregivers of Seniors in Care
Principal Investigators: Jasneet Parmar, Anwar Haq, Suzette Bremault-Phillips, Wendy Duggleby, Jayna Holroyd-Leduc, Anne Margriet Pot
Research Institution: University of Edmonton
Program: Planning and Dissemination Grant - Institute Community Support (2018-09)
Summary:
The Canadian population is aging. Over 6.2 million Canadians are now 65 years of age or older. Although many seniors are active, healthy, and live independently, others are in need of health services and help with activities of daily living. More than 8 million Canadians provide care to a family member or friend, with more than 1 million of these caregivers over 65 years of age. The ongoing care duties place stress on caregivers' physical, mental, and social health. While providing ongoing care for a senior with a disability or chronic disease, these family caregivers meet with many kinds of healthcare professionals (HCPs). The Covenant Health Network of Excellence in Seniors' Health and Wellness aims to ensure the delivery of high quality care for seniors and their families. Dr. Parmar and the research team, with the support of the Network, have held meetings with over 300 national and international stakeholders on this topic of family caregiving. The results of the meetings identified a need to train and empower HCPs to formally recognize and support family caregivers. Our goal is to develop health workforce education and training resources to enable HCPs to recognize and support family caregivers of seniors in care. This proposed project has three objectives: (1) to develop the content for the educational and training resources; (2) to design and create the resources; and (3) to develop a strategic plan for the use and distribution of the resources. To meet our objectives, we will hold a 2-day, interactive, in-person meeting with family caregivers, HCPs, educators, managers, members of caregiver organizations, researchers, and international representatives. Pre-meeting activities involve developing the draft content for the training resources. Post-meeting activities will focus on the creation and distribution of the resources. The education and training resources will target the gap between family caregiver needs and HCP support for family caregivers.
Planning to create partnerships and advance research to understand system-level opportunities to expand midwives' contributions to improve access to sexual and reproductive health care
Principal Investigator: Elizabeth Darling
Research Institution: McMaster University- Obstetrics and Gynecology Department
Program: Planning and Dissemination Grant - Institute Community Support (2019-09)
Summary:
Access to sexual and reproductive health is a basic human right and essential to promoting gender equity. There are significant geographical and social inequities in access to sexual and reproductive healthcare in Canada. Registered midwives in Canada are highly-trained, regulated health professionals specializing in reproductive health. Currently the role of most midwives in Canada is limited to care during pregnancy, birth, and the first six weeks following birth, but midwives have the knowledge and skills to play a bigger role in sexual and reproductive health care. Globally, midwives provide safe and effective contraception and abortion services across the life course. Expanding the role of midwives in Canada could improve access to sexual and reproductive health care, particularly in rural and remote areas and for people in urban areas who have poor access to care. Decision makers need high quality evidence to help them to create policies that will expand the role that midwives play in order to make access to key sexual and reproductive health services more equitable in Canada. This project involved a one-day meeting on April 3, 2020 of national leaders in sexual and reproductive health, and in midwifery, including physicians and midwives, researchers, leaders from professional and regulator organizations, and policy-makers. The meeting was used to a) share what is already known about expanding the role and scope of midwives in sexual and reproductive health care in Canada, and b) to develop strong partnerships and plan research to address the evidence needs of key stakeholders. The team is now using the discussions from the meeting to develop a research plan and a grant application for that research.
Mental Health Care
Measuring the need and supply of mental health and addiction services in Canada
Principal Investigator: Danielle Rice
Research Institution: Canadian Institute for Health Information/CIHI (Ottawa)
Program: Health System Impact Fellowships - Doctoral Central 1-year (2018-04)
Summary:
Each year approximately 25% of Canadians experience difficulties with mental health or addiction disorders, for example depressive disorders or anxiety disorders. These disorders can result in changes to one's mood, thinking, and/or behaviour which cause difficulties on a day-to-day basis. Those who receive treatment through therapy and/or medication for mental health or addictions disorders are often able to recover from these disorders, however, services are not necessarily offered consistently throughout Canada. My proposed project will be conducted in partnership with the Canadian Institute of Health Information (CIHI), a not-for-profit organization which collects data from each province and territory to provide actionable information on its priority populations, including recipients of mental health and addictions services. My proposed project will inform the measurement of need and supply of mental health and addiction services within Canada. First, I will review current approaches to measure need of mental health and addiction services, noting their strengths and limitations. Next, I will use data from CIHI that includes information about the mental health and addictions workforce in Canada, including data about psychologists that provide therapy in hospitals and the community. Finally, I will work with psychologists to consider the role that they have in providing mental health and addiction services and compare this to what would be expected based on best practices. This project will improve our understanding of the gap between need and supply of mental health and addictions services which will inform policy and health system planning, and will support CIHI's ultimate goal of improving the health of Canadians. The results from these projects will be freely available online through a published report.
Primary Health Care
Dissemination of a National Set of Family Practice Nursing Competencies to Support the Integration of Family Practice Nurses within Primary Care
Principal Investigator: Julia Lukewich
Research Institution: Memorial University of Newfoundland
Program: Planning and Dissemination Grant - Institute Community Support (2019-03)
Summary:
Family practice nursing offers a feasible and affordable solution to improve access to primary care, reduce costs, and promote high-quality of care. Family practice nurses are Registered Nurses who practice in primary care. Across many jurisdictions in Canada, family practice nurses form the core of interprofessional primary care teams. Currently, a national research/stakeholder team are developing the first set of national family practice nursing competencies to support the integration and optimization of Registered Nurses in primary care. Competencies are the integrated knowledge, skills, judgement and attributes required of a family practice nurse to practice safely and ethically. Therefore, the objectives of this project are: (1) To support knowledge translation and dissemination of family practice nursing competencies to patients/public citizens, primary care providers, health administrators, educators, decision-makers, and relevant associations nationally and internationally, and (2) To facilitate the use of family practice nursing competencies by key stakeholders in activities focused on the integration of family practice nurses in primary care. Family practice nursing competencies will have tremendous value to relevant stakeholders and sectors nationally and internationally. The dissemination of these competencies is key to strengthening the family practice nursing workforce in Canada and shaping the development of family practice nursing competencies internationally. These competencies will clarify roles of family practice nurses, serve as a valuable tool to support inter-professional team functioning, inform undergraduate nursing education, and reassure the public that nurses are delivering a high-standard of care. Sharing these competencies at an international-level has the potential to catalyze similar initiatives across the globe that will facilitate the integration of family practice nurses in primary care.
Integrating Registered Nurses into Primary Care Across Canada
Principal Investigator: Julia Lukewich
Research Institution: Memorial University of Newfoundland
Program: Project Grant (2018-03)
Summary:
Across Canada, family practice nursing offers a feasible and affordable solution to improve access to primary care, reduce costs, and promote high-quality of care. Family practice nurses are Registered Nurses who practice in primary care. When nurses are optimally supported within teams, health outcomes and patient access to primary healthcare services are greatly improved. Competencies will enhance the integration of family practice nurses into primary care. Competencies are the integrated knowledge, skills, judgement and attributes required of a family practice nurse to practice safely and ethically. Competencies are informed by Standards of Practice that define the scope and depth of practice. Nursing organizations in Canada recognize the need to develop family practice nursing competencies to further strengthen the optimization of family practice nursing in Canada. Therefore, the purpose of this project is to identify national family practice nursing competencies to support the integration and optimization of Registered Nurses in primary care. We will develop a defined set of competencies and obtain national agreement regarding competency statements, assess the degree to which the identified competencies are integrated within existing undergraduate baccalaureate and post-graduate family practice nursing programs, assess the learning needs and current practices of family practice nurses with regards to the identified family practice nursing competencies, and communicate/promote family practice nursing competencies to relevant stakeholders in Canada. It is expected that the competencies will benefit patients, primary healthcare providers, and healthcare systems nationally. Findings will contribute to a gap in Canadian literature about family practice nursing and aid provincial governments in actions targeted at the optimization of Registered Nurses into primary care. This project will be completed in partnership with national nursing organizations.
Practice patterns among early-career primary care physicians and workforce planning implications: a mixed methods study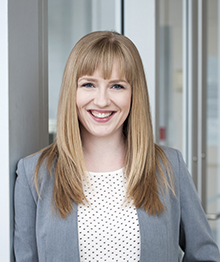 Principal Investigators: Ruth Lavergne, Laurie Goldsmith, Agnieszka Grudniewicz, Emily Marshall, David Rudoler
Research Institution: Simon Fraser University (Burnaby, B.C.)
Program: Project Grant (2017-09)
Summary:
There are more family doctors in Canada then ever. Yet, patients still have trouble finding a family doctor and getting an appointment when they need one. Changes in how much family doctors work and what services they provide (for example, choosing to practice with a clinical specialty, in a walk-in clinic, or providing care in hospital, rather than traditional family medicine), may help explain the gap between the number of doctors and patient access to primary care. It is widely speculated that new primary care doctors are practicing differently than previous generations. We know there have always been differences between doctors starting their careers and those who are already established, but we do not know if these differences are actually growing. This project will use information from qualitative interviews with doctors, surveys of doctors, and data routinely collected as part of health care delivery in British Columbia, Ontario, and Nova Scotia to achieve several related objectives. First, we will use survey data and interviews to explore plans for practice among doctors training in family medicine and the choices they make as they start out in practice. We want to understand what values and preferences, including the type work, lifestyle, and financial considerations, shape plans and choices. Second, we will use health care data to compare practice patterns among new and established doctors. We will determine if any changes over time are unique to the most recent generation of family doctors, or if there have been changes over time across all family doctors. Finally, we will examine how opportunities available to doctors in each province align with their preferences. We will reach out to doctors and policymakers to explore what other opportunities might be chosen, if available, and consider what policy changes may be needed to make sure that patients can access the services they need.
Psychologically Healthy and Safe Work Environments
Healthy Professional/Knowledge Workers: Examining the Gendered Nature of Mental Health Issues, Leaves of Absence & Return to Work Experiences from a Comparative Perspective
Principal Investigator: Ivy Bourgeault
Research Institution: University of Ottawa
Program: Healthy and Productive Work - Partnership Grants
Summary:
Mental Health (MH) related leave accounts for nearly 30 per cent of short- and long-term disability claims, yet many suffer in silence. The combined effects of absenteeism and presenteeism due to MH issues has been estimated to account for more than $6 billion in lost productivity costs.(6) Given their knowledge service role, these presenteeism and absenteeism can be uniquely challenging for professional workers. Indeed the negative consequences extend not only affect relations with co-workers and employers, but, with the broader public in terms of accessibility to and quality of services. Negotiating leaves of absence (LoA) and return to work (RTW) can be particularly difficult when potentially stigmatizing MH issues are involved and when work culture and structure constitute insurmountable barriers. Although MH-related presenteeism and absenteeism are areas of growing concern for professional/knowledge workers, they are seriously understudied, particularly from a comparative perspective. The role gender plays is also conspicuously absent as an explicit focus. Addressing absenteeism and presenteeism across a range of workers, we ask:
What are the mental health experiences of professional/knowledge workers causing them to take or contemplate taking a leave of absence from work?
What are the key factors causing them to leave work – with a focus on personal, family and work context – and which of these factors are most influential in fostering their return to work?
Which of these key factors prevent others experiencing mental health issues from taking a leave?
Reflecting an explicit gender perspective, we will examine how the barriers, facilitators and experience of contemplating and negotiating leaves of absence and return to work are gendered at the level of the worker and their profession. We also ask what interventions can mediate these gendered experiences.